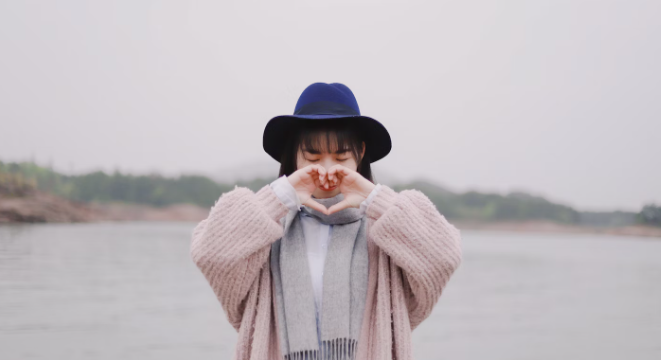 This is your weekly horoscope for the week from October 1st to 8th, 2023.
What about love? What is your career doing? Find out what the stars have in store for you in the next few days.
Zodiac sign Capricorn (December 22nd – January 20th)
Now is the right moment to take a closer look at yourself, recognize mistakes and fix them.
This week gives you the opportunity to set fresh goals and figure out what you really want to achieve in your life.
Use this time to plan your future and take smart steps to help you achieve your goals.
Avoid making hasty decisions and refrain from interfering in other people's affairs. Stay focused on your own growth and goals.
Zodiac sign Aquarius (January 21st – February 19th)
In the coming week you will have the opportunity to further develop your personality and reveal your true identity.
Those around you will appreciate your decisions and reward you for them, which will make you feel great.
The support and love of your loved ones will give you the strength you need to continue on your path undeterred.
You will realize how important you are to some people in your life and this will boost your confidence and have a positive impact on your future life prospects.
Zodiac sign Pisces (February 20th – March 20th)
The week ahead offers you the opportunity to identify your own mistakes and find ways to fix them.
Your desire for a break from everything and everyone will be strong, and the desire for self-care will dictate your priorities.
However, you should be careful not to neglect your loved ones as unexpected criticism should be avoided.
There could be an improvement in your financial situation if you have the courage to put a long-held plan into action.
Zodiac sign Aries (March 21st – April 20th)
This week the focus is on many topics regarding your family and your loved ones. It is important to be supportive and avoid conflict so as not to make the situation worse.
You should prepare to address past financial issues that remain unresolved. Fortunately, you have the opportunity to clear them up for good.
At work, your discipline and good planning ensure balance and calm. This week also favors your artistic endeavors, so you should find ways to express yourself creatively. It is important to organize your everyday life while taking care of your health.
Zodiac sign Taurus (April 21st – May 20th)
In the coming week you will have a clearer view of things and be actively involved in solving problems.
Your actions will not be limited to just thoughts. It is important to ensure that you do not put off urgent matters or make hasty decisions.
As usual, you will be asked for help by your loved ones. But make sure that you don't neglect your own well-being.
Your spontaneous nature should take a back seat in favor of reason and seriousness in order to be able to really help others effectively.
Zodiac sign Gemini (May 21st – June 21st)
This week the focus will be on your financial situation as you work to pay off legacy debts.
It is advisable not to make large financial investments or take unnecessary risks during this period. Instead, you should keep an eye on your expenses and avoid excessive luxury.
Social contacts are the focus this week, and communication with your loved ones goes smoothly. You will be able to help friends and solve various problems efficiently.
Zodiac sign Cancer (June 22nd – July 22nd)
In the coming week, you will socialize a lot and look forward to making your loved ones happy in every way possible.
You are currenone of the best phases of your life. Your actions bring out your best qualities, and everyone around you admires and appreciates you for them.
Your magnetism and charm exert a strong attraction on others. The financial burdens of the past have been overcome and you feel relaxed and strengthened. This is an extraordinary time for you.
Zodiac sign Leo (July 23rd – August 23rd)
A quiet and stable time awaits you in the coming week, without any major excitement.
Your days will be balanced and you will experience a significant improvement in your interpersonal relationships.
It is important to avoid the judgment of others and instead be supportive and empathetic.
By showing empathy, you will help things turn out great for you.
Zodiac sign Virgo (August 24th – September 23rd)
Take the opportunity this week to pursue your goals as the planets are favorably disposed towards you.
Be open to alternative ideas and viewpoints as they may prove extremely helpful in the future.
You may face some confusion during this time and have difficulty distinguishing between truth and deception and between honest people and liars.
In such moments, it is advisable to be cautious and postpone important decisions for the time being
Zodiac sign Libra (September 24th – October 23rd)
This week you will have the opportunity to feel your own needs and desires more closely.
Take the time to think about what you really want and go for it. Be conscious of your emotions around the people in your life.
Plan your future carefully and bring order into your life. It's normal to be worried about your financial situation, so it's a good idea to review your debts and take steps to reduce them.
If you firmly believe it is the right thing to do, don't hesitate to implement your decisions.
Zodiac sign Scorpio (October 24th – November 22nd)
This week you have a lot of tasks to do and you will have to put in a lot of effort.
The strain and stress could increase the need for withdrawal and rest. Still, it's important to practice self-care in the limited free time you have to replenish your energy and meet your obligations.
Don't be discouraged by certain revelations and stay focused on your goals without getting distracted.
Zodiac sign Sagittarius (November 23rd – December 21st)
Great changes are coming to your life this week. You will successfully achieve your personal goals, and all the efforts you have made so far will finally bear fruit.
Numerous exciting opportunities are opening up in different areas of life, so pay attention and learn to distinguish the really valuable ones from the less important ones.
Your interpersonal relationships will be stable and positive because you communicate prudently.