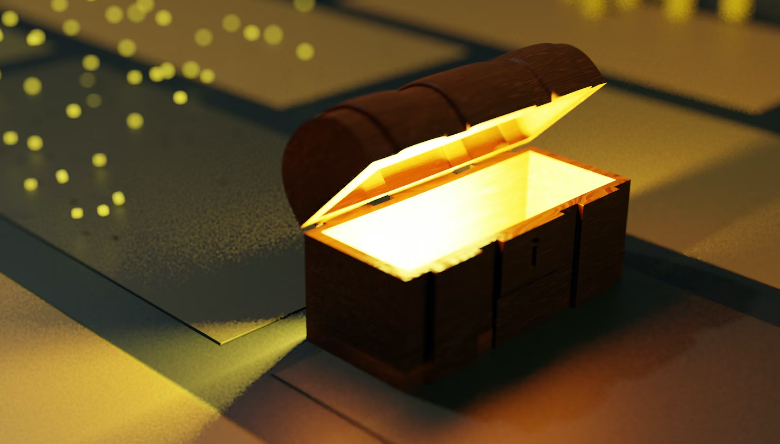 5 Irreplaceable Zodiac Signs in 2024 You Can Never Let Go of Them.
Falling in love can be hard when you have to get over your infatuation. But it's even more difficult with these particular zodiac signs.
It takes time to heal a broken heart, but these zodiac signs have that certain something that makes it harder for others to just move on and follow their path.
It takes a lot of energy to forget these people and simply ignore them.
Here are the leading five signs that won't be easy to overcome in 2024, so be careful.
Zodiac sign Capricorn
If you're lucky enough to spend time with a Capricorn, your heart will jump with joy.
This special person will shower you with great gifts and loving words, and in their presence, the world will shine brightly for you.
It's like Capricorn carries a bag full of positivity and sunshine exclusively for you.
Being with a Capricorn promises that you will always experience pleasant moments. His strength and positive attitude will continually attract you – who could resist that?
The Capricorns are not only fascinating personalities but also extremely inspiring people who gather a large number of admirers.
They stand by you in both good and difficult times. It's a challenge to overcome someone who makes you feel unique while every time you spend with that person is simply incredible.
The memories of the past with your Capricorn will surely leave a pang in your soul. Be patient because it takes time to get over this ex-partner.
Libra zodiac sign
It is almost impossible to resist the attraction of the charming and seductive Libra because these zodiac signs are loved by most people.
Their charisma is so powerful this year, and they exude a calmness that makes people want to wait in line just to spend time with them.
A Libra's ability to please you and always put you first makes it difficult to break away from them. But suddenly she is no longer there.
Libras are characterized by their romantic and caring nature and will always make you feel liked and appreciated. Just being near them puts a smile on your face.
Spending time with a Libra is outstanding, and they are unbeatable companions for the most beautiful adventures.
With a Libra by your side, you can be sure that they will always be there for you, which makes them incredibly hard to let go of.
Virgo zodiac sign
Dear Virgo, this year everything is in you. Once someone falls in love with you, they will surely realize that they never want to be without you again.
The uniqueness of Virgos shapes every relationship, and anyone who has ever been lucky enough to be with a Virgo will undoubtedly recognize that such a union is unique and unlikely to be comparable in the future.
In 2024, breaking away from Virgos is especially challenging because they embody everything you've ever wanted in your life.
The magic of Virgos lies in their intelligence, creativity, tenderness, and pleasant nature. You can talk to them about anything and they will solve almost all your problems.
Putting trust in a Virgo is easy, and when she makes a promise, she keeps it with dedication.
If you've ever made the mistake of letting go of a Virgo, you'll realize over time that it was a painful decision. You will mourn her for a long time and deeply regret letting her go.
Scorpio zodiac sign
When Scorpios fall in love, they experience the emotion so intensely and passionately that there is no need for them to announce it to the whole world – and that is exactly what makes it difficult to get over them.
Where else can you find someone this extreme and passionate? They are also characterized by exceptional sexual talent, which doesn't necessarily make the situation any easier.
Even if you can't read their minds directly, they will always be able to understand what's going on because of their keen senses.
Scorpios embody a unique blend of old-fashioned, commitment, honesty, and a quirky but extremely effective personality.
This combination makes it easy for her to attract others. Scorpios are not afraid to express their opinions and defend what is important to them.
You will feel exactly when they really love you, and this memory of them will surely stay with you. How could you ever find anything like it? It seems almost impossible!
Star sign Cancer
Cancers in 2024 show such devotion and reliability that once they fall in love with you, you will undoubtedly be treated as the main character in their life.
You've probably never experienced so much love and warmth from someone else before. They are characterized by down-to-earthness, trustworthiness, and exceptional patience, which makes them a real challenge to muster.
Cancer has an admirable appreciation for the finer things in life and will spoil you with unique and thoughtful gifts.
Cancer will always be by your side, and if you take their care for granted, you will soon regret it.
You will undoubtedly feel like the most important thing on the entire planet. It's extraordinary to find someone who appreciates you with such sincere devotion.
It will be hard to find someone who is as dedicated to you as a Cancer. Therefore, you will definitely regret the decision to let cancer out of your life.