Zodiac Signs
These Sign Couples Will Find Each Other And Fall In Love In 2024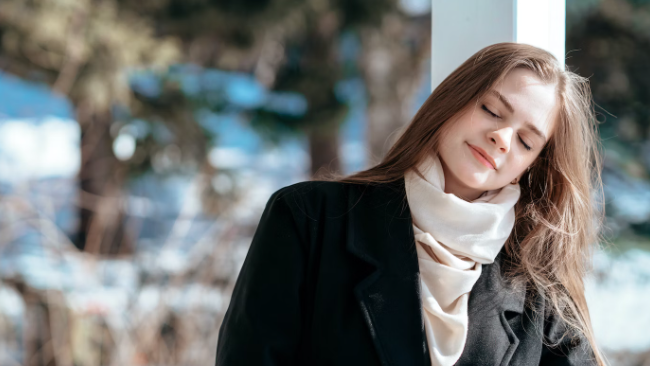 Are you hoping to finally find love this year? Find out whether the stars have planned your happiness too. Some zodiac signs will get to know their true love, some will finally get the courage to take another step. 🙂 What changes do you think await you in your love life?
It will be exciting in 2024! Read on and find out if this means your zodiac sign. Love is in the air!
1. Aquarius and Libra
As a Libra, you didn't have an easy time in your last toxic relationship. The stars have brought about a change in your love life that will bring a positive surprise in this new year. The time has finally come for Libras to experience a happy relationship.
Aquarius' kindness is like a refreshment for Libra. His enthusiasm flatters many, which is nothing new for this sign.
Even though he is in a relationship, he loves his independence. This zodiac sign is characterized by the desire to always try something new.
The energy between Aquarius and Libra will be right from the start. You will wonder how it can be that everything goes so well and develops into a stable relationship without any obstacles. The Aquarius zodiac sign will never be bored with Libra.
The stars said yes. It may even be that someone will say yes by the end of this year, even though the scale has only been "maybe" so far.
It could happen so quickly because these two zodiac signs are air signs. You will benefit greatly from their mutual support.
What you couldn't find in other relationships will finally await you in this one. Everything that happened before and all the relationships that failed will suddenly make sense.
2. Taurus and Leo
Taurus is naturally sensitive and loyal, which is what many could only want in a partner. His planet Venus has a hand in this year and is shaking up his love life to make room for someone new.
Leos, on the other hand, are passionate and brave in love. Leos have no problem taking matters into their own hands when an intense love experience is involved.
Things will be interesting for these two zodiac signs this year. Sparks will fly between them and everyone will notice that this is something special.
It is equally important for Taurus and Leo to be in the leading position. If you think that this could be a problem for the development of their relationship, you are wrong.
The lion enjoys the attention of others. However, the Taurus can have the say in the background, which doesn't bother the actually proud Leo, as long as others don't notice.
The harmony between the two of you may not always be right, but it is good enough to maintain your relationship. At the end of the year there will be a surprising situation for both of you that will make you even happier.
3. Capricorn and Cancer
Capricorn has a tendency to make sacrifices to maintain love. People with this zodiac sign are down-to-earth and want to be family people.
Cancers are empathetic and strive to understand other people better. Just like Capricorn, they think family is very important. The two of them will quickly find a common language.
During the transition phase, Cancers can be very cautious. At the beginning of a relationship, they present their hard shell, which they shed at the moment when they are sure that they are seen and valued.
The stars predict that the Cancer zodiac sign will finally find true love this year. It may well be that this is a Capricorn.
The zodiac sign Cancer goes perfectly with Capricorn . The only requirement is that both are ready for a relationship.
If the two try to see each other as a project, there is a risk that their relationship will fail later in the year.
However, if this attitude does not stand in the way, the stars promise a happy future together. Capricorn and Cancer go well together because Capricorn can give direction when Cancer doesn't know what to do next.
4. Sagittarius and Gemini
Geminis are very communicative in a relationship. However, they clearly have a negative side: Geminis manage to lie even to the people they care about.
However, if they are careful to hold back their unnecessary little lies, they can be successful in maintaining a relationship.
The Sagittarius zodiac sign needs regular flirting in their relationship. Sagittarians are passionate and fun as partners. What makes a relationship with them so easy is their simplicity.
This is exactly why Sagittarius manages to conquer Gemini. Gemini will never be bored in this relationship. They both sometimes look for variety, but this doesn't separate them, but rather brings them closer together.
Air and fire signs go well together. So, according to the stars, this year is ideal for Sagittarius and Gemini. Sagittarius loves it when he is on the hunt in his love life. Gemini will be an interesting change for him because, unlike other zodiac signs, they are not that easy to get.
If, after a few months of hunting and acquaintance, things work out and they finally enter into a relationship, they will be able to fully enjoy their love.
5. Aries and Virgo
Aries is interested in new and varied things. His self-confidence has a good effect on his relationships.
Many people may think that Aries are arrogant, but there is a big difference between arrogance and legitimate self-confidence.
As in other areas of their lives, they have high expectations of themselves when it comes to love. This leads to their impulsiveness when everything doesn't work out as they imagined.
Virgo is caring in a relationship and likes to take care of her partner. She always makes sure that she doesn't do anything wrong and that everything works.
As for her negative side, it can be said that she cares and cares too much about everything. Her self-confidence is not her strong suit, which has a bad effect on her relationships.
If Virgo manages to boost her self-confidence in Aries' positive environment, the two can also become one of the most successful couples among the zodiac signs this year.
Aries and Virgo have the necessary potential for a successful relationship. The stars are playing along this year and are giving them the push they need.