Zodiac Signs
Key Insights to Gain by Year's End Based on Your Zodiac Sign.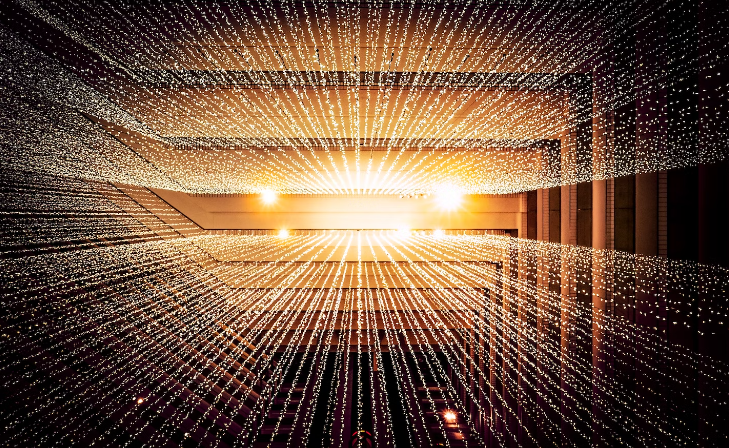 Until you learn certain lessons, you cannot move on.
Each person has certain lessons to learn. The year 2023 brought with it both joys and moments of regret. Here are the most important lessons you must learn by the end of the year if you haven't already!
Aries (March 21 – April 20)
The year 2023 has been loaded with lessons for you, most of them being focused on the financial side. Thus, the most important lesson for you was to learn how to manage money. If you have learned not to care about them, but also not to throw them into oblivion, you can consider yourself a lucky person. Money is not what makes you happy, nor does it determine your worth. The year 2024 is the time when you will apply all these lessons and you will finally succeed in having a healthy relationship with your finances! You will no longer fear that you will be left without any source of income, you will even be able to treat yourself from time to time.
Taurus (April 21 – May 21)
The most important lesson for you is that you don't always have to be in control. No matter how much you want it, it's not all about you. You cannot help everyone around you and you should not feel guilty for this. For the rest of this year, put yourself first, take care of your health, and take care of those things that make you truly happy.
Gemini (May 22 – June 21)
This year was focused on your development: to learn to value yourself, to get over the things that hurt you, to discover your spiritual side. Also, don't forget to take more care of your rest and prioritize your time.
Cancer (June 22 – July 21)
The most important lessons for you from 2023? Be more careful about the people you have with you and don't run away from responsibilities. Even if it was a difficult year for you, you have to understand that not all people want the best for you, and you are the only one responsible for your happiness.
Leo (July 23 – August 22)
The year 2023 was a year in which you had to learn to be more patient. Plans don't always turn out the way you expect, and that's okay. Don't forget to take advantage of every opportunity in the remaining time. You never know where life will take you.
Virgo (August 23 – September 22)
The most important lesson for you is about going beyond your comfort zone. In 2024 you have to live longer than ever and accept a little adrenaline in your life. Get rid of the limiting beliefs that keep you in place and allow yourself to ask for more from life.
Libra (September 23 – October 22)
The most important lesson for you is about vulnerability. It's time to accept your flaws and not always try to hide them. Work on yourself, develop, and manage your jealousy much better.
Scorpio (October 23 – November 21)
The year 2023 was full of lessons about relationships. It was the year when the priority was to understand where you still have to work. It is important to understand your needs better and to pay attention to how you relate to those around you.
Sagittarius (November 22 – December 21)
This year, health was at the forefront. If you haven't practiced enough, take advantage of this time to have a healthier lifestyle, sleep more, and relax. Give up toxic habits and people who are not good for you.
Capricorn (December 22 – January 20)
The most important lesson for you is to learn to enjoy life more. Allow yourself to be you, show enthusiasm, and don't be afraid to shine. Show those around you what a wonderful person you are and don't always expect to be rejected.
Aquarius (January 21 – February 18)
This year was about healing, so you had to work on past traumas and the relationship you have with your family. You will not be able to feel good until you forgive certain things from the past. Find the strength to have difficult discussions and do not hold hatred in your soul. That's the only way you'll feel truly at peace.
Pisces (February 19 – March 20)
This year has taught you to be more open: to new career opportunities, to relationships with those around you and to travel. It's time to stop being so pessimistic and to take risks from time to time.