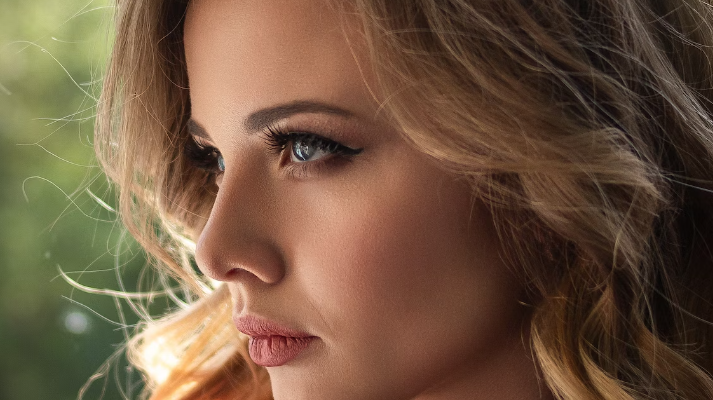 our zodiac sign should pay particular attention to this in October 2023. This month the zodiac signs face a number of hurdles and tasks.
The universe sets these tasks for us on purpose. Because it wants us to develop and grow through them.
It can be helpful if we focus on a specific thing and keep it in mind. 
Zodiac sign Capricorn (December 22nd – January 20th)
If loneliness stirs within you while you are in the company of others and you feel alone when you are actually alone, it would be wise not to ignore this fact.
There is by no means a fault in you, because you may simply evolve from a situation that was once right for you.
The time has come to find out what needs will arise in you next.
Zodiac sign Aquarius (January 21st – February 19th)
The amount of time that has passed does not change the fact that an experienced situation has already healed. It may be appropriate to take a look inside yourself and give yourself the opportunity to allow any emotions.
Sometimes it is necessary to penetrate the painful areas, even if they still cause tenderness.
Towards the end of this month, you may feel considerable relief after bringing to the surface all the feelings you've been carrying.
Zodiac sign Pisces (February 20th – March 20th)
You may have a burning longing for an alternate reality this month. It could be that your usual activities are tiring you and you are now open to expanding your mind and gaining new experiences.
However, if you strive for perfection more than you care about imperfections, you could be in danger of ignoring promising opportunities.
Look in unexpected places and dig deeper for things that seem unappealing at first glance, because suddenly everything might make sense.
Zodiac sign Aries (March 21st – April 20th)
You may spend a significant amount of time considering your own identity.
You may find yourself questioning who you really are and whether the identity you have recognized and embraced still fits the person you embody today.
Instead of berating yourself, take a moment to adjust to the growth process.
Maybe you just haven't fully understood the instructions yet. Sooner or later everything will make sense once you start experimenting with yourself.
Zodiac sign Taurus (April 21st – May 20th)
Obstacles may potentially arise in your professional career during this month. It might be worth questioning what true achievements you are aiming for.
As the pressure mounts, it may be that the communities you've interacted with can help ignite the passion you crave.
Occasionally, a break is essential, so give yourself time to reflect on how you have used your professional and personal energy so far.
Zodiac sign Gemini (May 21st – June 21st)
Normally you tend to take things lightly, but this month you may find yourself drawn to darker depths and more intense emotional currents.
Maybe you long for a specific emotional connection with someone or something that encourages you to open up your emotional world and acknowledge your innermost needs.
Believing in your own strength makes the crucial difference. The act of sharing your heart represents a transformational process that produces both a new beginning and a different ending.
Zodiac sign Cancer (June 22nd – July 22nd)
Over the course of this month, your interpersonal relationships will undergo a realignment. It may be necessary to recognize certain behavioral patterns, routines and interaction dynamics.
Now is a great opportunity to address these challenges and ensure both parties are on the same page.
Even though unforeseen slowdowns may occur, this does not necessarily indicate a bad situation.
Zodiac sign Leo (July 23rd – August 23rd)
Over the course of this month, your general physical condition and well-being will be tested.
You may find that your emotional states and productivity are closely tied to your daily routine.
Minor adjustments could have a noticeable effect this month, but drastic changes are not expected overnight.
It's possible that people from your past will show up and this could raise relationship questions.
This situation offers you the opportunity to resolve long-standing issues and express your honest opinion. Don't forget what you deserve for yourself.
Zodiac sign Virgo (August 24th – September 23rd)
Over the course of this month, you may feel a strong urge to experience joy, indulge in romantic feelings, and awaken your creative inclinations.
These needs could lead you down strange yet fascinating paths. You may reconnect with a previous encounter or engage in activities that you haven't experienced in a while.
However, it is advisable to be careful not to be guided solely by this pursuit. You are aware of what is in your best interest in the long term.
Zodiac sign Libra (September 24th – October 23rd)
During this month you may find your way back to your inner self.
Extremely personal and meaningful themes may arise that inspire you to realize where you truly belong.
If you feel like you're far away from your true home, it could be a sign that it's time to create a new place of belonging.
Because nothing stays unchanged forever because everything changes with time. Creating sacred space and reclaiming your passions might be just what you need to feel rooted again.
Zodiac sign Scorpio (October 24th – November 22nd)
Interpersonal communication this month may seem more challenging than enjoyable.
However, that doesn't mean you can't form bonds. The people around you may not be on the same wavelength when it comes to the way you communicate. You shouldn't feel pressured to act like everyone else.
Zodiac sign Sagittarius (November 23rd – December 21st)
You may feel a tendency to possessiveness over your belongings this month.
But be careful, because holding on too much can lead to moments of fatigue. By giving up things you love, your boundaries may be tested.
It is advisable to strike a balance between spending and saving. This month also reminds you to take care of your future self.