Zodiac Signs
Health and Wellness Trends for Your Zodiac in 2024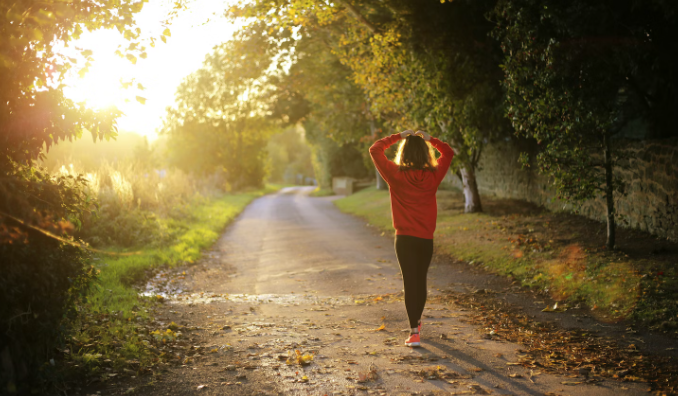 In the ever-evolving world of health and wellness, staying ahead of the curve is essential. As we approach 2024, it's fascinating to explore how zodiac signs might influence our well-being. Astrology enthusiasts believe that each sign has unique traits and tendencies that can impact health choices. In this article, we will delve into the health and wellness trends predicted for each zodiac sign in 2024. Whether you're an Aries, Taurus, Gemini, or any other sign, read on to discover what the stars have in store for your well-being.
Aries (March 21 – April 19)
Health and Wellness Trends
Aries individuals are known for their high energy levels and enthusiasm. In 2024, they are likely to thrive in high-intensity interval training (HIIT) workouts and outdoor activities such as hiking and running. These activities will help them channel their energy positively and maintain their physical health.
Taurus (April 20 – May 20)
Health and Wellness Trends
Taureans value stability and comfort. This year, focusing on a consistent and balanced diet, incorporating mindfulness practices like meditation, and indulging in activities like yoga or gardening can promote both physical and mental wellness for Taurus individuals.
Gemini (May 21 – June 20)
Health and Wellness Trends
Geminis are versatile and social beings. In 2024, they may benefit from a variety of physical exercises to combat boredom. Exploring social fitness activities like group classes or team sports can align well with their dynamic nature.
Cancer (June 21 – July 22)
Health and Wellness Trends
Cancer individuals prioritize emotional well-being. This year, they can find solace in activities such as swimming or Tai Chi, which promote gentle exercise and emotional balance. Engaging in creative outlets like art or music therapy can also contribute to their overall wellness.
Leo (July 23 – August 22)
Health and Wellness Trends
Leos are passionate and love attention. To stay motivated and fit in 2024, they can focus on fitness routines that allow them to showcase their strength and endurance, such as weight training or dance workouts.
Virgo (August 23 – September 22)
Health and Wellness Trends
Virgos are detail-oriented and thrive on structure. This year, incorporating a well-organized fitness plan, focusing on strength training, and maintaining holistic wellness practices like meal planning and daily routines will suit their health and wellness goals.
Libra (September 23 – October 22)
Health and Wellness Trends
Libras seek balance and harmony. Engaging in activities like yoga or Pilates that promote physical and mental equilibrium can be beneficial in 2024. A balanced diet is also essential to align with their desire for equilibrium.
Scorpio (October 23 – November 21)
Health and Wellness Trends
Scorpios are determined and intense individuals. This year, activities that allow them to release energy, such as kickboxing or martial arts, can promote physical fitness and mental well-being.
Sagittarius (November 22 – December 21)
Health and Wellness Trends
Sagittarians are adventurous by nature. Exploring outdoor activities like hiking, camping, or trail running can keep them physically active and align with their love for exploration in 2024.
Capricorn (December 22 – January 19)
Health and Wellness Trends
Capricorns value discipline and hard work. In 2024, they can focus on structured workout plans, strength training, and setting achievable fitness goals to meet their health and wellness objectives.
Aquarius (January 20 – February 18)
Health and Wellness Trends
Aquarians are innovative and open-minded. Engaging in unique and non-traditional workouts or fitness classes, along with exploring holistic health practices, will resonate well with their forward-thinking approach to wellness.
Pisces (February 19 – March 20)
Health and Wellness Trends
Pisces individuals are compassionate and in tune with their emotions. In 2024, practices like meditation, gentle yoga, and activities near water, such as swimming or beach walks, can promote relaxation and emotional balance.