Zodiac Signs
Cancer's 2024 Horoscope: Challenges Fade, New Opportunities Await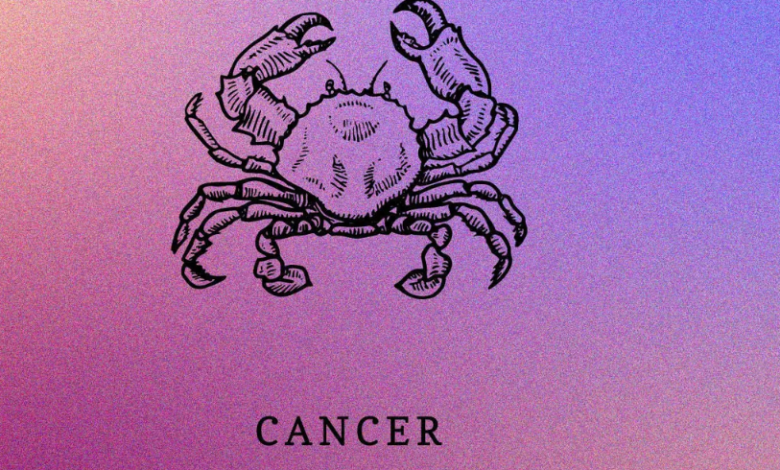 The 2024 horoscope continues the trend of development on all levels of the Cancer native and brings him many opportunities for inner healing. Balance in love will play an important role for Cancers this year. We invite you to discover the complete astrological predictions for Cancer in 2024.
Horoscope 2024 Cancer: general astrological predictions
The beginning of the year brings a wind of novelty in terms of career. Maybe it's not necessarily about changing jobs, but rather Cancers learning how to handle the most delicate issues related to their careers.
For example, as gifted, talented, and serious people, Cancers can fall prey to bosses who demand more and more from them. Now they have the opportunity to learn how to set boundaries firmly and gently at the same time.
In any case, the lessons that Cancers learn about their work in 2024 are very valuable.
From spring or early summer, there may also be opportunities for Cancers to increase their finances.
In love, things will get better and better.
If in the first part of the year, Cancers want to resolve the cracks in the relationship and have the courage to open the most delicate discussions, in the second part of the year they enjoy a relationship with fewer worries, but with more romance.
Cancer's overall health will be good in 2024. However, the native may feel the need for improvements, so it would be a good decision to go to the doctor for routine check-ups, adopt a healthier lifestyle, diet richer in nutrients, try to sleep more, and so on. Any good decision means a plus for their health.
Horoscope 2024 Cancer: career and money
As we said above, the career is somehow on an upward trend for Cancer natives.
In the first part of the year, they learn how to deal with the most delicate situations at work and manage to draw healthy boundaries in their professional relationships, which will bring them more good and success in the future.
Cancers are becoming more respected and admired in the workplace.
Starting with the second half of spring, financial opportunities for Cancer natives increase. They may receive better job offers, may be thinking about a second job, or have a business idea for how to put a personal hobby into practice.
As I mentioned, Cancers also want to develop an activity that will bring them a lot of pleasure, a hobby that will help them get rid of the accumulated stress in their lives.
Even if everything goes well in the career plan, Cancers will remain quite frugal when it comes to spending.
They may make a series of plans regarding some investments. Some can be very serious, or important, like a house, a car, maybe they are thinking of renovating.
In any case, Cancers have big plans with their money and enough ambition to implement them.
Horoscope 2024 Cancer: love and relationships
In the family, Cancers will feel more pressing responsibilities, but at the same time, they will honor them with love, respect, and dedication.
It looks like the family will need quite a bit of their help this year.
In terms of love, the beginning of the year brings to light several problems in the couple. Cancers will want to fix all the cracks in their relationship so that there are no more worries, reproaches, or grievances. Sure, nothing is perfect, but their relationship will improve considerably.
In the second half of the year, they will enjoy many moments as a couple. Maybe they will travel more often, they will find a hobby to do together with their life partner, and they will have time to spice up the relationship with romance and passion.
There are many beautiful experiences that dancers will experience in love during this period.
Some couples may have important decisions such as moving house, conceiving a child, getting married, etc.
Single Cancers will focus on personal and spiritual development in the first part of the year. They will take better care of themselves, their health, and their image, maybe they will do more sports or even adopt a new look.
In the second half of 2024, the stars bring lonely Cancers a lot of luck in love, so if they haven't found their soul mate yet, now they have a good chance of meeting him.
The end of 2024 may surprise Cancers with a beautiful and passionate love story.