Zodiac Signs
A Time Of Happiness Begins For 4 Zodiac Signs From October 2023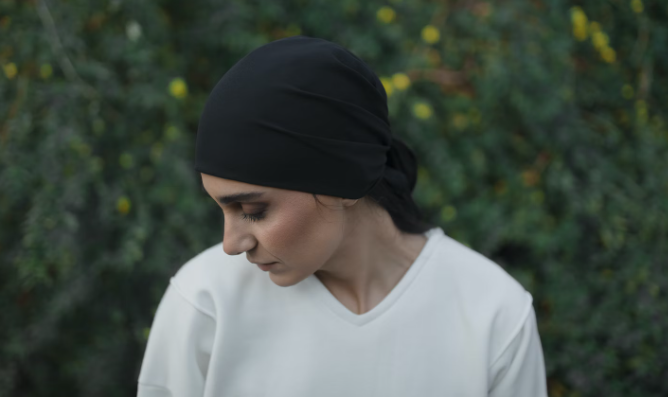 October 2023 will be a lucky month for these 4 zodiac signs
Each month luck falls on different zodiac signs. These are the lucky 4 signs in October 2023.
The zodiac sign under which you were born has a significant influence on your character and destiny.
It gives you certain characteristics to work with. Because these qualities definitely have a big impact on your happiness. Who are the lucky ones this month? Find out!
Virgo zodiac sign
The coming month promises a happy one for you too. The pleasant energy that will emerge towards the end of the month is almost noticeable. In the meantime, however, there are other enjoyable aspects to look forward to.
The cosmic current directs positive vibrations your way and reminds you of what a valuable catch you truly are.
Still, it's important to keep in mind that this month could also stir up some deeper emotions that you may need to deal with.
In the coming weeks, you will remember the things that still need healing and release.
This month may provide the ideal opportunity for this process, as long as you take the appropriate steps.
An inner feeling of strength will arise within you, filling you with self-confidence in your abilities and providing you with the necessary resources to meet your personal challenges.
The time is ripe to put your plans into action or at least take significant steps towards their realization.
However, it is advisable to take a systematic approach and wait for the right moment. It is important not to make hasty decisions or actions. 
Maintain your inner balance. Take good care of your well-being and things will turn out well. Recognize that you could sometimes be your own adversary.
Libra zodiac sign
The current period begins with a feeling of optimism and good news for you.
You will increasingly incorporate activities into your everyday life that promote a more active lifestyle. This is the time to set new personal boundaries if necessary and make significant decisions that will shape the direction of your life's path.
During this month, it is important to clearly communicate your points of view and sensitize those around you in a way that empowers them to respect your boundaries and not cross them.
This will lead to a state of inner peace and create a lighter atmosphere, opening up space for more creative activities.
However, halfway through the month, it is advisable to be more careful and cautious.
The planetary influences could cause confusion, so it is important to control your expressions and not get involved in situations that are not directly related to you.
If you are working on a project, you should complete it within this month with a careful approach, as rushing into action could lead to difficulties.
It's a smart idea to keep an eye on your family relationships to maintain a balanced atmosphere and reduce tension.
Cultivating harmonious relationships will give you a significant advantage by creating a stable background that will allow you to fully concentrate on other areas of life.
Astrological sign Leo
This month you feel extraordinary grace and beauty. You might even feel like you're the center of attention.
In fact, the cosmos will envelop you with a kind of magical glow. If you notice that you receive more compliments than usual during this time, then it has its origins in cosmic influences.
You might feel inspired to put a little more care into your appearance – whether it's in terms of your makeup, your clothing, or your general appearance.
You might also feel like going on a few dates, even if it's just with yourself. It seems like you're the brightest star sign in the sky right now.
The course of this month promises positive things for your zodiac sign. Happiness and energy will be at your side to achieve your goals.
However, be careful at the beginning of the month, and don't let impulsive emotions get the better of you.
At the same time, your creative abilities will blossom, making you more flexible and effective in your endeavors.
It's a good time to advance your plans, make valuable connections, and make important decisions about your next steps.
You may even find the inner strength to complete things and take on new endeavors.
The new beginnings that may arise this month are significant and carry the potential for future growth and continued success.
If you are thinking about making a new plan, know that this is the perfect time to make it a reality.
Zodiac sign Capricorn
In the coming weeks, you will have a month that will be characterized by joy and optimism.
While there may be some challenges at the beginning of the month that could cause delays and slight irritation, don't let this discourage you as these obstacles will soon be removed.
An interesting opportunity will present itself, namely the chance for self-reflection. By engaging in this self-examination, you will be able to see your true goals more clearly.
This will give you increased self-confidence and greater insight into your current reality, which will help you plan the right steps for your future.
Conditions will improve significantly as the month progresses. You will find a stable foundation for your projects and be in a favorable position to realize your plans.
Despite any initial hardships, there will be a reward in the end if you persevere.
Remember that rewards don't always have to be material, so your intentions should be consistent with that.
This month will encourage you to focus more attention on yourself and deepen your self-love.
You consist of a wealth of facets that you may not have fully recognized before. This will allow you to accept and appreciate yourself more fully.
It should be noted that the course of the month may present some more complex situations.
It would be advisable to exercise some restraint when it comes to personal decisions. Patience is a virtue here because over time you will develop a clearer understanding of your own emotions. With this clarity, you will be able to take the right steps.