Zodiac Signs
A Difficult Time Will Begin For 3 Signs From October 2023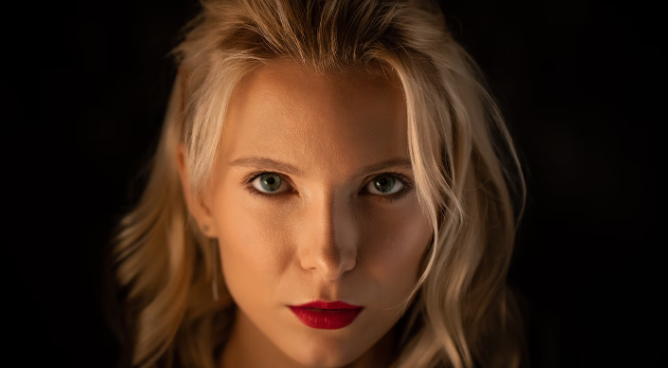 A difficult phase awaits these 3 zodiac signs from October 2023.
Everyone goes through a difficult time. October 2023 will be a difficult month for these 3 zodiac signs.
While some will have a good time in the coming month, others will have a pretty difficult time.
If your zodiac sign is one of them, then you will be better prepared for this complicated phase. There are a total of 3 zodiac signs that will struggle a lot in the coming month and will not be spared from the drama.
For some it is a turning point that will always be fraught with complications, and others will be forced to accept certain changes that they do not like.
Find out which 3 zodiac signs will have a difficult month:
Star signs Pisces
Although it may not be particularly pleasant, you may find yourself in the situation of confronting a truth that stands between you and another person.
The dynamic of the relationship may have changed and it may be time to rethink everything.
There is also a chance that you will outgrow this relationship. It may also be that your true emotions come to light on a larger scale.
It's important not to suppress your feelings, but rather to respond to them in a way that is constructive rather than destructive.
Your instinct will be extremely strong this month and will be able to keep you out of trouble in various situations.
Use this intuition as a tool to navigate complex situations where rational considerations are not enough.
Additionally, your foresight is required to make wise decisions on matters that affect your professional or personal progress. This can move you forward significantly.
Remember that the more effectively you manage things, the smoother they will go in the future.
Unexpected opportunities may arise that could advance your career or reinvigorate an issue you care about. Towards the end of the month, be careful not to be too spontaneous, especially in your work and relationships.
Clear communication with the people you meet will help avoid misunderstandings.
The work will be demanding. You will face challenges that require your commitment.
Think of these as opportunities to showcase your skills. The good news is that your hard work will be worth it.
Therefore, do not hesitate to put some pleasures on hold in order to invest the time for outstanding achievements.
Scorpio zodiac sign
You may occasionally feel a sense of instability. The constellation of planets puts you in the middle of a retrograde phase that is characterized by confusion.
At this time, you may feel like the month hasn't started off particularly promisingly. Your self-esteem is particularly affected.
You may feel less grounded than you would like. This may cause you to rethink your perspective on your needs and priorities.
The beginning of the month will be accompanied by an intense period in professional matters, which may bring some mild tensions and challenges.
You may feel some disappointment when you compare the expectations you had with the actual results. But things will soon change.
You will find surprising joy in situations you didn't expect. Colleagues at work may offer you their valuable support, and you will take stable steps to consolidate your position.
It is advisable not to jump to conclusions. Let events unfold and assess the situation towards the end of the month.
Some of your colleagues will contribute significantly to helping you. Therefore, you should not distance yourself from others and at the same time keep your desire for independence in moderation.
When it comes to your financial situation, you continue to worry about your obligations. Therefore, good organization is necessary. 
It could be that debts have accumulated. Make sure you address this matter before the last ten days of the month.
Financial questions may become more pressing and inspire you to set new financial goals that promote your development. This is undoubtedly a positive development!
Sagittarius zodiac sign
You may be in the midst of your own personal crisis. This current month brings with it the possibility that conflicts that you thought were already resolved may resurface and become problems. This retrograde phase could also raise questions of intimacy.
It may seem as if you have to face a strange transformation process this month.
This will certainly not be an easy task, but as you progress you will feel yourself gaining strength right before your eyes.
During this time, it is important to engage in increased self-reflection to better understand your feelings.
You are one of those people who often move quickly and dynamically onto a certain course, but sometimes it is even advisable for you to pause and open yourself up to the times.
Accordingly, it is advisable to ask yourself some essential questions. Are you in harmony with yourself? Do you truly embody a connection to your inner self and respect your emotional world?
Don't avoid answering these questions honestly, even if the results don't meet your expectations.
This is the only way to get closer to yourself and take the essential steps for personal progress and well-being.
By achieving inner balance, you radiate a charm that helps you demonstrate your skills and explore new challenges.
It might get difficult, but no matter what challenge you face, you will overcome it successfully.
This phase encourages new projects and everything you plan now will be implemented seamlessly. You will feel additional satisfaction here.