Zodiac Signs
2024 Zodiac Outlook: 4 Signs on the Path to Positive Change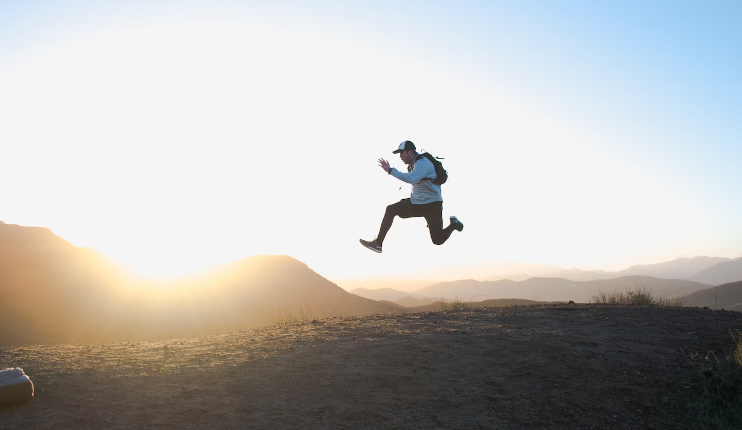 Horoscope 2024: These 4 zodiac signs turn their fate for the better.
Do you believe in fate? It means that everything in your life is predetermined. However, that doesn't mean that you can't influence your fate a little.
The cosmos will give these four zodiac signs the strength to change their fate for the better this 2024.
Scorpio zodiac sign
Direct your wishes to the universe and ask for the wisdom to navigate the year. Confidence is key – do you believe in yourself?
You definitely should! Working on your inner self will be especially important this year. It is quite possible that you will encounter unexpected situations that will ultimately prove to be extremely positive for you.
Stay open to the possibilities that 2024 has in store for you and enjoy the exciting journey that lies ahead.
You will experience numerous changes this year and that is exactly what awaits you in 2024. A wealth of exciting surprises will come your way.
If you are one of the lucky ones of this zodiac sign, you can prepare for fantastic and exciting events awaiting you – 2024 will definitely be your lucky year.
The beginning of the year might bring some challenges in your relationship, but from the middle of the year everything will go smoothly as you planned.
The year 2024 will be crucial for your professional development because you will finally have the opportunity to fully express your creative side.
There's even a chance you'll consider a career change and start something fulfilling and interesting. Make sure that no one throws you off track!
Star sign Cancer
If your zodiac sign is one of the favored ones, you will face a phase of profound changes in 2024.
This year offers you the opportunity to finally let go and realize that losing control is not necessarily a negative thing. You will learn to let go of excessive rumination and insecurities hidden deep within you.
2024 will be a year of career advancement and unpredictable changes in your love life.
The key is to motivate yourself to step out of your comfort zone. Open yourself up to new encounters, change your habits, and develop trust in new people.
Significant changes are coming for you on the professional front and 2024 offers you a chance to showcase your talents in a big way.
Your success depends on how far you are willing to go. The crucial question is: Are you ready to leave your comfort zone?
It's about working on the insecurities that have been holding you back. Take the time to make a list of these insecurities and ask the universe for inner wisdom and guidance to help you overcome these obstacles. Have faith in your ability to do this and you will definitely do it!
This year also presents opportunities for new connections and creative expression.
Put the wish into the world and ask the universe for spiritual freedom so that your creativity can flow freely without being blocked by doubts or fears.
Seize the opportunities that 2024 has in store for you and boldly set out on the path to new experiences and creative heights.
Zodiac sign Capricorn
You find great joy in being in your comfort zone, and the stability and security are of utmost pleasure for you this year.
Despite this preference, now is the time to say goodbye to the usual routines, because significant changes are on the way.
The exciting thing is that all of these changes will be positive because you will be able to actively influence them.
Your focus this year will be more on your finances. It's time to think about how you can use universal energy to make positive changes in your financial situation!
Visualize your money flowing effortlessly and take the time to create an accurate inventory of your debts and prepare for the year ahead.
The more carefully you plan and the better you prepare, the better your chances of success!
The year 2024 will be the time when all your hard work and efforts pay off.
You are on the verge of making amazing progress and getting the recognition you deserve.
By the end of the year, you will mature into a more confident and relaxed person – exactly the change you need now.
Another significant change you will encounter this year involves your love life.
Even if you have previously avoided letting new people into your heart, someone from the opposite sex will sneak into your heart unnoticed. This person will not just stay temporarily but will remain in your life permanently.
Virgo zodiac sign
Your horizons are expanding this year, and you may find yourself in unexpected situations that will require the best of you to survive successful times. Therefore, believing in yourself is at the top of the priority list.
The changes this year are closely linked to your personality and your self-image.
2024 will be the year you will finally reach your full potential and achieve all your goals. Thanks to your confidence and determination, all your wildest dreams will become reality this year.
The unexpected changes unfolding this year could potentially throw you off balance.
That's why it will be important for you to maintain a calm and collected attitude in 2024. Don't let yourself be distracted from your goals and plans!
Significant opportunities will arise along your path, especially when it comes to expanding your vision and getting one step closer to your dreams.
It is crucial to regularly focus on the dreams that you have been carrying for a long time. Remember why you want to achieve them and make time for it every day.
Watch as you get one step closer to making your dreams come true with each passing day!