Zodiac Signs
These 4 Zodiac Signs Will Have A Lucky Streak In The First Week Of November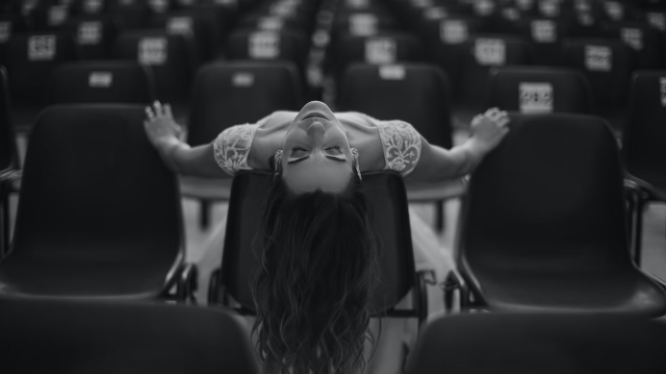 The first week of November promises a happy chapter for four certain zodiac signs. If you're one of the lucky ones, you can prepare for new opportunities and exciting new beginnings.
During this time, try to focus on yourself and take advantage of the opportunities that come your way.
With a positive attitude, there are no limits. These 4 zodiac signs will have a lucky streak in the first week of November:
Virgo zodiac sign
The prospects for the realization of your plans are excellent. Your nearest and dearest are right by your side, demonstrating their love and support for you and giving you some confidence.
If you have the necessary maturity, everything will go according to plan. Small obstacles will be overcome and you will achieve the desired results. Stick to your schedule and you'll have the upper hand!
Expect things to go well this week. Your relationships with your colleagues are working well and this will help you make progress on any issues that are on your mind. You may need to consider a financial proposal.
This week could serve as a reminder of how incredible and amazing you really are.
Be sure to breathe deeply and release any old energy that may still be present. Try not to get involved in confrontations because you are only responsible for protecting yourself.
This week is perfect for having an inner dialogue and clarifying where you stand on many issues in your life – both on an emotional and practical level.
Your weekly routine will be balanced out a little and that will help you relax.
Take time for yourself and take care of your own needs and desires.
Focus on your health and pay attention to your appearance. Do what you can to renew yourself and lift your spirits.
Aquarius
This week is wonderful, not because everything will be easy or because it is a relaxed and sociable time, but because you have the opportunity to heal the things that have stolen your life and your dreams. This makes more than just a great week, it makes a great life.
When something goes wrong this week, when someone isn't happy with you, or when you just can't figure out how to make it work, you take it personally and then put it in your backpack, strap it to your back and try to deal with it ballast to move forward.
But at some point, the backpack becomes too heavy and you can't go anywhere anymore.
This week will help you unpack. It allows you to see what you have been ignoring and allows you to move forward, feeling lighter and feeling like the possibility of happiness is finally returning to your life.
It is a meaningful opportunity for you to finally heal what has really been causing you pain and make the changes you have been looking for.
Zodiac sign Aries
Even though everyone around you may feel down this week, you will feel a quiet peace.
After an astrological week designed to renew your mind and bring hope back into your life, you're already aware of the parts of yourself that might be holding you back.
The energy will be intense this week. But that's only true if you view healing in a negative light. It may not be a pleasant process, but it can lead to some incredible breakthroughs.
This week you are ready to find solutions to every single one of your professional problems. You are determined to rise to the occasion and, above all, to meet your own high standards that are part of your professional image.
Make sure to stay within your budget financially and keep things on a balanced track. If you spend too much, you could have problems in the future.
Towards the end of the week, you're feeling rebellious! You are ready to take your life into your own hands and change what you don't like. This is wonderful news, but don't act rashly and irresponsibly, driven by your enthusiasm.
If you do that, you will definitely make mistakes and go in the wrong direction. Take slow, steady steps so you can achieve whatever is on your mind and avoid pitfalls.
Scorpio zodiac sign
This week will impact you more than most. Think about things you have kept inside. Be it because you were afraid to say something or because you thought too much about how to convey it.
This time can have to do with your past, but also with what you want for your future. You adapt and try to be flexible and create what works for you rather than continuing with the status quo.
But the one thing that sometimes trips you up is the fear of fully dreaming and planning because the pain from the past still tugs at your heart.
You try to work with it and stay aware of how it affects you, but it's challenging.
And it can still feel downright hurtful at times because each step forward can remind you of one that didn't work before.
This coming week calls on you to let go of this pain for the last time. To believe that the best is just around the corner and that this new part of your path doesn't look like the past. This transformation will make you incredibly happy. Enjoy it.
You begin to sort things out in different areas of your life and free yourself from situations that have dragged on for too long and are thwarting your plans and progress. You will also be open and honest in various situations and avoid unnecessary tension.