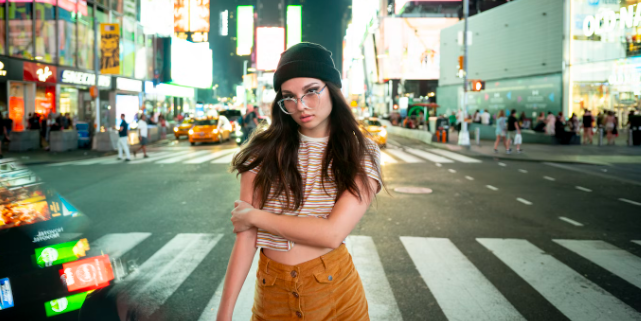 Would you like to discover what this week holds in store for you? Take a moment to peruse the Tarot guidance for each zodiac sign, thoughtfully curated by the illustrious Tarot authority, Olna Lemberg.
Aries – 5 of Cups
You are likely to encounter some current tribulations and disappointments, a fleeting bout of autumn melancholy. Seasonal transitions are inescapable; you may feel a touch of sadness, but there is no need for profound desolation. All things have their appointed time, and beneath the fallen leaves, the buds of the forthcoming spring have already formed. Like the enduring tree, your life's core remains steadfast and unaffected by these transient troubles.
Taurus – Judgment
In the coming week, significant revelations shall reach you, delivered through external channels. These revelations will demand your ongoing consideration and integration into your life's fabric. Whether it be a consequential decision, an unearthing of concealed truths, or an event with repercussions extending beyond your singular self, brace yourself to accept and embrace it. Most likely, it will prove to be a beneficial development.
Gemini – 2 of Pentacles
Your adeptness in communication during these days shall aid you in resolving challenges with ease and finesse. Pay close attention to details, deliberate over your words and their nuances, and scrutinize the fine print meticulously. Such attentiveness will safeguard both you and those in your orbit from potential major disruptions and controversies.
Cancer – 5 of Pentacles
It is probable that you will encounter unexpected expenditures and losses in the days ahead, or anticipated financial inflows may fail to materialize. Exercise prudence in your spending, and exercise thrift, and do not hesitate to seek assistance or form alliances with others should the need arise. Together, you can minimize the extent of your losses.
Leo – Knight of Swords
Conflictual scenarios may arise this week, and you may even find yourself initiating such conflicts. Yet, there are occasions when the sole recourse is a swift and decisive offensive. When required, execute your actions swiftly and precisely.
Virgo – Queen of Wands
Observe your circle closely, for amidst your friends and acquaintances, you are likely to discover an individual who adeptly achieves her objectives seemingly without visible effort. Her charisma and inner fire are her tools, and yet, everyone seems to fall in line with her wishes, invariably aligning with her interests. Learn from her example and seek to establish a closer connection. Her generous disposition will offer valuable insights.
Libra – King of Wands
During these days, place your trust in a friend, someone who not only lends support but also provides warmth and solace through their spiritual generosity. Does such a person exist among your acquaintances? Hospitable, charming, and charismatic—engage with them more actively in these times. Their abundant energy, generously shared with the world, shall provide solace amid your challenges.
Scorpio – King of Pentacles
You will likely cross paths with an individual possessing the resources you require. Generally inclined toward assistance, they nevertheless value judicious financial conduct. Be prepared to provide justification for the magnitude and purpose of your requirements. Remember, your frugality is borne of prudence, not miserliness. That is why wealth accompanies them.
Sagittarius – Emperor
During this period, adhere to the counsel of your elders, heed your superiors and authorities, and execute your actions precisely as instructed. Avoid futile attempts to breach impenetrable barriers. Presently, the paramount concern is stability and assurance for today and the morrow, and it is the responsibility of those in positions of power to secure it. Your role is to refrain from vexing or inconveniencing them.
Capricorn – 4 of Pentacles
In these days, permit yourself to disengage from concerns beyond your immediate domain, as the world beyond shall attend to its own affairs. Your duty lies in upholding order and prosperity within your personal space—your household, your abode, and your nourishment. Safeguard your realm against the intrusion of external disorder.
Aquarius – Page of Swords
Maintain a vigilant yet discreet demeanor throughout this period. An abundance of activity and conversation swirls around you, and not all are characterized by truth or benevolent intent. Take note of every utterance and action, for such awareness shall prove invaluable. Exercise reticence and remember all that you glean.
Pisces – 3 of Pentacles
Your path entails diligent work and an unwavering commitment to fulfilling your responsibilities to the best of your ability. Your endeavors shall be appraised by others, and regardless of the pecuniary returns, the experience gained shall be yours to retain in its entirety.