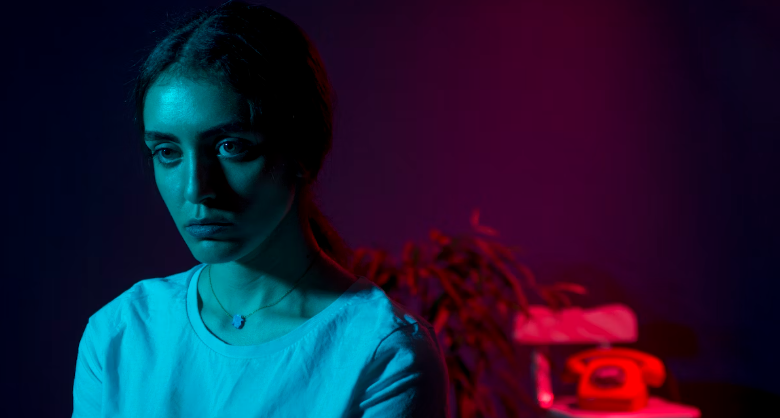 It's almost Halloween! Discover the forecasts for the month of October 2023 for the sign of Scorpio, i.e. people born between October 23 and November 22.
We have scanned the sky, and studied planetary movements,  Full Moons, and New Moons to decipher the energies of the moment. Sign by sign, you can now see what your forecasts are for the month of October 2023. Were you born between October 23 and November 22? This is because your astrological sign, also called sun sign, is  Scorpio. Buckle up and embark on the adventure!
SCORPIO LOVE HOROSCOPE FOR THE MONTH OF OCTOBER 2023
Single, a romantic encounter is unlikely this month, but you love beautiful things: you could strengthen your ego by putting on your favorite outfit. As a couple, you are entitled to well-deserved peaceful moments on the heart side, take advantage of them! Even if you tend to escape routine, it can also bring its share of unique moments.
SOCIAL LIFE: SCORPIO HOROSCOPE FOR OCTOBER 2023
Rather than the company of others, you seek to develop yourself internally, even if it means questioning all your relationships.
FAMILY: THE HOROSCOPE FOR THE MONTH OF OCTOBER 2023 FOR SCORPIO
By staying too much in your world, you lose sight of the fact that your loved ones want to take full advantage of your presence: sometimes it is better to put your feet back on Earth.
WORK AND MONEY HOROSCOPE FOR SCORPIO IN OCTOBER 2023
You seem solid as a rock, and yet! Your professional entourage does not notice it, but you tend to lack discipline, it is better to save what requires the most concentration for later. On the money side, you could lack a little prosperity: avoid betting games at all costs, and think twice before investing.
SCORPIO HEALTH AND WELL-BEING: THE HOROSCOPE FOR THE MONTH OF OCTOBER 2023
Jupiter's beneficial influence can make you lucky! You are in a competitive mood and your form is Olympic; you really need to expend energy.
HOW TO READ YOUR HOROSCOPE CORRECTLY?
Your astrological sign or sun sign is not the only one that matches you. To have a complete reading of what may happen to you in the coming weeks, we also advise you to read the horoscope of your ascendant and that of your moon sign. To go further, find the horoscopes for all the astrological signs for the month of October 2023!