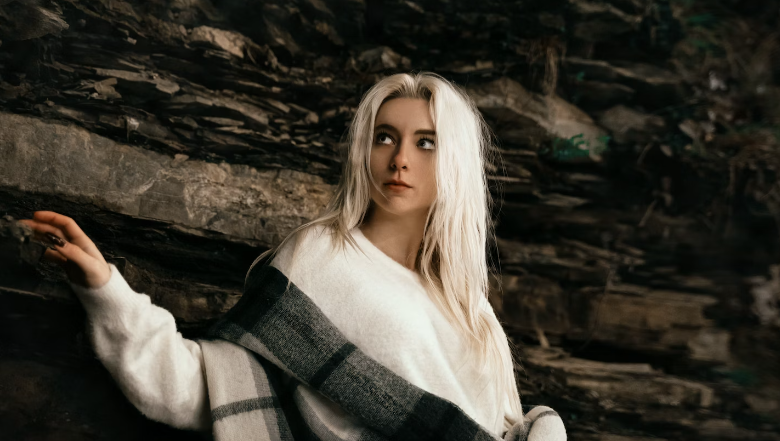 In November 2023, the celestial realm bestows a series of challenges upon the twelve zodiac signs. These trials, meticulously orchestrated by the universe, serve as a crucible for personal growth and development. The universe's intentions are clear—to foster our evolution through these experiences. Focusing on specific aspects can be immensely beneficial. Let's delve into what each zodiac sign should direct their attention towards this month:
Zodiac Sign Capricorn (December 22nd – January 20th)
This month, Capricorn, you will immerse yourself in the social tapestry, recognizing the significance of camaraderie, collaborative effort, and community spirit. Although you may occasionally feel solitary in your vision, like-minded individuals who share your interests and aspirations abound. Embrace the prospect of cooperation, and you shall be pleasantly surprised by the fruits it bears. By subduing your ego and practicing forgiveness, you will perceive how the pursuit of a greater common good illuminates your own path.
Zodiac Sign Aquarius (January 21st – February 19th)
In November, Aquarius, you shall experience heightened determination, determined to unveil the goals you have diligently pursued. It is imperative to wholeheartedly embrace your career ambitions, for you possess the potential to achieve them. However, to make room for the future opportunities that beckon, you may need to relinquish certain baggage or overcome obstacles. As you hone in on your aspirations, you will discover that your friends and colleagues harbor invaluable insights and opportunities that you can seize together.
Zodiac Sign Pisces (February 20th – March 20th)
This month, Pisces, your horizons expand, beckoning you to explore uncharted territory. The world's diversity and richness beckon, inviting you to embark on a journey of discovery. Your perspective may evolve as you explore new vantage points, recognizing that changes in outlook may reshape your goals and priorities.
Zodiac Sign Aries (March 21st – April 20th)
November heralds a profound and intense transformation for Aries. To embrace a new facet of your character, you must bid farewell to an older version of yourself. This process may prove arduous, akin to the necessary shedding of a snake's skin, but it will ultimately fortify you. Grant yourself the gift of time to navigate this spiritual metamorphosis, for by shedding the old, you liberate the new.
Zodiac Sign Taurus (April 21st – May 20th)
This month, Taurus, you embark on a journey of self-discovery, gaining insight by viewing yourself through the eyes of your loved ones. By stepping into their shoes, you enhance your comprehension of relationship dynamics, enabling you to work towards harmonizing these connections. As you strive to instill harmony in your surroundings, your personal growth and burgeoning self-assurance will become increasingly evident.
Zodiac Sign Gemini (May 21st – June 21st)
In November, Gemini, you return to the fundamentals of life. You may attain heightened awareness of your priorities and how you allocate your energy. This realization may inspire you to revamp and innovate your daily routines, making space for rituals that not only rejuvenate you but also ground you in reality.
Zodiac Sign Cancer (June 22nd – July 22nd)
After an extended period of introspection, Cancer, it's time to celebrate. This month, you will once again embrace your innate ability to experience carefree joy. Although obstacles may attempt to hinder your complete immersion in pleasure, it is imperative to reside in the present moment, refraining from dwelling on past burdens or future worries. As you permit inspiration to guide you, you will gradually reestablish a profound connection with your inner self.
Zodiac Sign Leo (July 23rd – August 23rd)
In November, Leo, you shall reclaim mastery over your voice, employing it as a tool to manifest your aspirations and share your thoughts with others. Dialogues become the conduit through which your creative ideas are actualized, and social interactions furnish you with profound insights. Utilize this time for learning and enrichment, for towards the month's end, you may experience a desire to withdraw from the social whirlwind and conserve your energy.
Zodiac Sign Virgo (August 24th – September 23rd)
You, Virgo, experience a firm footing and concentrate on elements that bestow a sense of grounding and stability. This month, you shall embark on a journey to trade chaos for order, yearning for clarity in your life. The time has arrived to redefine your values, reorder your priorities, and replenish your inner strength.
Zodiac Sign Libra (September 24th – October 23rd)
At your core, Libra, you harbor the heart of an explorer. However, this month, you are overcome by a yearning to return to your origins. You may experience a longing for belonging, and in response, you should envelop yourself in love, security, and protection. As you grant yourself the luxury of healing and reprieve, you will emerge revitalized and inspired. Allow your creativity to flow, and you shall not regret it.
Zodiac Sign Scorpio (October 24th – November 22nd)
In November, Scorpio, you plunge deep into your imagination and spirituality. The more profound your exploration, the greater the healing you shall undergo. By means of self-reflection, extend the gift of release to the burdens of guilt and pain you have carried for an extended duration. This will bring you validation and ultimately liberate you from these burdens. You will be prepared to relinquish everything and accept your true essence.
Zodiac Sign Sagittarius (November 23rd – December 21st)
This month, Sagittarius is a chapter in your personal development. Instead of endeavoring to conform to another's mold, you are called to craft your unique vision. Armed with self-awareness—knowledge of your strengths and weaknesses—use this self-knowledge to your advantage. When you understand yourself, harmony prevails, and the pursuit of novel paths and ideas ensues. At the month's conclusion, you shall reap the rewards of an array of brilliant ideas at your disposal.