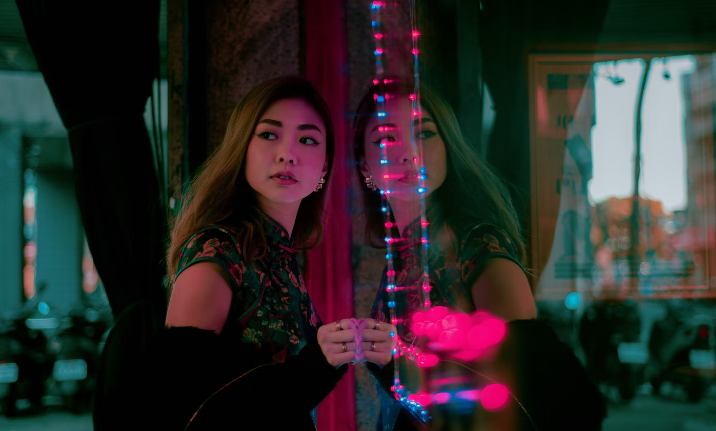 November 2023: A happy phase in astrology begins for 3 zodiac signs.
Each month luck falls on different zodiac signs. These are the lucky 3 signs in November 2023.
The zodiac sign under which you were born has a significant influence on your character and destiny.
It gives you certain characteristics to work with. Because these qualities definitely have a big impact on your happiness. Who are the lucky ones this month? Find out!
Capricorn
You experience bubbling energy and feel your mind sharper and more curious than ever before.
During this time, the cosmos gives you the communication skills and intellectual tools you need to cope with your everyday life effortlessly.
You'll literally be charged up and your mental prowess will reach astounding heights, making you one of the smartest signs in the zodiac.
Additionally, during this phase, you feel more connected to your true self than ever before.
You may even explore previously undiscovered facets of your personality that you never thought possible.
You may ask more questions than usual, delve deeper into topics, and desire to retain every trace of knowledge.
This month you are ready to tackle some important matters. You test your limits and seize the opportunities that arise.
If you are bored with routine, now is the time to make your life more interesting.
This month could bring a significant dose of spontaneity and excitement into your life. The cosmos opens the door for you to expand your mind, embark on adventures and travel to exotic new places.
In the coming weeks, you might be craving something new – something mysterious, exciting and full of adrenaline.
Don't be afraid to give yourself what you long for. You deserve to take a break from life's serious commitments and indulge in fun. Leave your duties behind for a while.
You feel full of life and creativity and are constantly looking for new opportunities for growth and development.
Be sure to be diplomatic in your conversations and remain open to other points of view, as you will not benefit from disagreements.
Don't be too dogmatic in your views, because someone else may well have the keys to solving the problem you're looking for. You never know!
Aquarius
You are currently an adventurer within. You feel a strong urge to explore the wide world and have new experiences, even if they scare you a little.
This month you feel braver than usual as the cosmos gives you the gifts of expansion, spontaneity and wisdom.
It's time to expand your senses by trying different culinary delights, visiting places you've never seen before, and delving into captivating topics that fire your imagination.
Make this month the way you want, full of new experiences and unforgettable experiences, and you won't regret it.
Capture these moments, whether through photographs, written thoughts, or studying philosophies that captivate you.
The coming days have the potential to shape an entire life. Why are you still hesitating?
You radiate with energy, strength, and self-confidence – now is your time to shine.
Take it seriously, and live it up, because you deserve it. This month will be like a refreshing breeze of new beginnings.
It's time to remember yourself and raise your self-confidence to unprecedented levels.
The cosmos now also reflects your empathetic, caring, and intuitive energies and creates the perfect environment in which you can develop freely.
There is so much to look forward to this month, so remember that sometimes life is generous to you. Just stretch out your hands and receive all the happiness that comes your way.
You know your abilities and potential exactly. Use this insight to get the best out of yourself and achieve your goals.
Prepare with wisdom and discipline, organize yourself well, and be confident that you cannot be deterred from your path.
Taurus
You can really get excited this month because there are so many exciting things to look forward to.
It all starts with the cosmos generously giving you creativity, romance, and joy. It even encourages you to create a deeper connection with your inner child!
Remember how you were as a child – you didn't try to be perfect. You didn't constantly judge yourself, you just enjoyed the freedom to explore the world around you.
This month you are being asked to bring this freedom back into your life. Allow yourself to act outside of your usual boundaries and enjoy life to the fullest.
Creativity thrives best when you are kind to yourself. And always remember that in order to get really good at something, you first have to be willing to not be so good at it.
The sun shines brighter than ever in your life! This month will bring you growth, strength, confidence, and abundance.
If you have faith in this process, this path will take you to an even more amazing place than you imagined.
Your heart opens to love and creativity, and maybe this month will be truly wonderful. You just want to have fun.
Let your artistic side run wild, be playful and be inspired by matters of the heart.
Fall in love, paint sunsets and dance to uplifting music because this month is going to be wild. Take advantage of all the positive energy that comes your way and you certainly won't regret it!