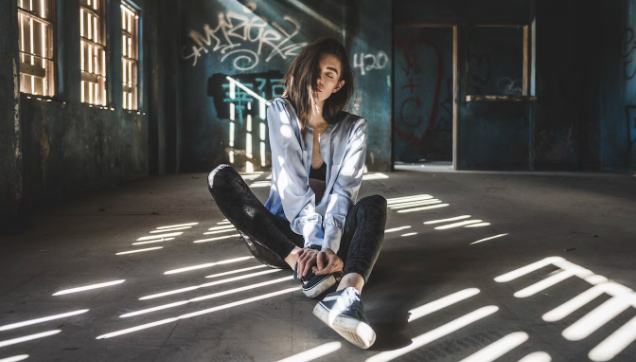 Curious about what lies ahead in your romantic relationships—discord or serenity? Who among you is destined to find their soulmate? Allow the Tarot cards to reveal the answers.
Aries – 6 of Swords
This week holds the promise of resolving most of your love-related quandaries. This may be facilitated by changes in life circumstances such as moving, changing jobs, or embarking on a journey. Alternatively, these transformations may occur within your partner's life, but they, too, will only yield positive outcomes.
Taurus – Queen of Cups
Currently, your personal life is guided by emotions rather than logic, and you are encouraged to trust your intuitive instincts. While this may lead to mood fluctuations, it is through this journey that you will discover your true self.
Gemini – 7 of Wands
This week, you are poised to finally address a longstanding romantic issue that has weighed on your heart. However, exercise caution when making decisions—deliberate thoroughly before taking action. Your focus should remain unwavering on the main objective, avoiding distractions. Remember, if at first, you don't succeed, do not lose heart; a second attempt may yield success.
Cancer – Peace
At last, the realm of love brings you serenity. Your heart and soul resonate in harmony, filling you with lightness, security, and optimism about the future. This is the very state you've longed for. Congratulations! Revel in it.
Leo – Ace of Wands
Destiny offers you an opportunity this week—a chance that demands your attention. Regardless of its scale, whether it's a wedding or a fleeting yet intense emotional experience, this card promises you robust health and an upsurge of vigor and vitality, which will empower you to bring order to your personal life.
Virgo – 8 of Swords
Patience may be required this week, as the card suggests the presence of less-than-favorable circumstances beyond your control. If in a relationship, you may find yourself feeling somewhat confined or dependent on your partner's decisions. Alternatively, your partner's reliance on external factors may indirectly affect you. The card advises that if you cannot alter the situation, shift your perspective toward it.
Libra – 3 of Wands
You are formulating numerous plans this week, yet they appear nebulous and uncertain. Should you harbor grand aspirations in your personal life, the card urges careful reconsideration and reevaluation. Beware of investing in the unknown without discernment.
Scorpio – 6 of Cups
This week presents a promising opportunity to revisit elements from the past—reconnect with a former lover, reignite an old flame, or possibly tread on well-trodden paths. Even if the latter entails challenges, heed the card's counsel and grant both yourself and your past a second chance. For those already in relationships, reminisce about your fondest shared moments or, better yet, recreate them to strengthen your bond. A surprise gift from a loved one may also be in the cards this week, while new acquaintances should perhaps be postponed.
Sagittarius – 4 of Cups
Personal emotions may take a somewhat unpleasant turn this week, giving rise to feelings of weariness and saturation within your relationship. However, the card suggests that the resolution begins with you. Despite the emotional hurdles, matters in your personal life are not as dire as they may seem. A change in focus is required—remember, love is but one facet of life.
Capricorn – Ace of Pentacles
The potential to soar to new heights awaits you this week! Happiness is within your grasp, requiring only a modicum of effort. The card advises patience, wisdom, unwavering desire, and, most importantly, action. The universe shall favor your endeavors if it witnesses your dedication.
Aquarius – Jester
This week may spur you to act impulsively, prioritizing action over contemplation. Emotions may be scarce, and you could find yourself willing to go to great lengths to experience them. Yet, the repercussions of such capriciousness remain uncertain, particularly if the individual involved is not well-known to you. Exercise caution and refrain from unwarranted trust.
Pisces – 5 of Wands
Your personal life this week appears marked by a sense of disarray, largely stemming from your willingness to permit numerous individuals into your private sphere. The card's counsel is clear: staunchly defend your position, holding your ground to the last. Victory shall only be attained through unwavering determination; surrendering signifies defeat.