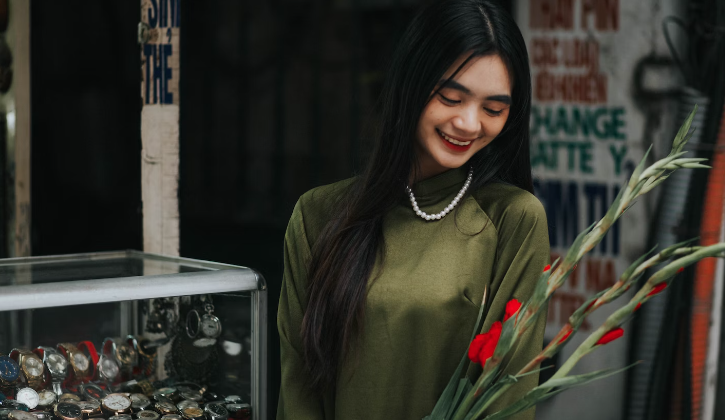 Zodiac Sign: Capricorn (December 22nd – January 20th)
During this month, you have the opportunity to fortify your romantic bonds with a deep sense of trust and affection through your dedicated efforts. For the unattached, this is an auspicious time to encounter captivating individuals who hold a distinct allure. Employ your innate charm and maintain openness to engage those who ignite your curiosity. It is imperative to exercise responsibility and convey your intentions with clarity to avert potential misapprehensions and safeguard your future against complications.
Zodiac Sign: Aquarius (January 21st – February 19th)
In this month, your love life may encounter some complexity due to the interplay of your professional aspirations and ambitions, which could perturb the equilibrium in your emotional relationships. Romantic interludes may become less frequent, and you should tread carefully as tensions and discord might arise. Embrace forgiveness and be open to compromise, while avoiding any involvement in intrigue. For the unattached, strike a harmonious balance between your professional ambitions and personal well-being.
Zodiac Sign: Pisces (February 20th – March 20th)
This month heralds a favorable chapter in your love life. Your innate allure and charismatic presence will magnetically draw the opposite gender towards you. The onus is now on you to determine the course of your relationships, whether you opt for a deep, enduring connection or embark on carefree adventures with minimal concern for the future. If you are presently unattached, you will attract individuals who hold a deep appreciation for your persona, opening up pathways for romantic bonds to flourish.
Zodiac Sign: Aries (March 21st – April 20th)
This month augurs tremendous excitement for those under the Aries constellation. For singles, a plethora of opportunities for new beginnings awaits. Nevertheless, exercise prudence before venturing into committed relationships. Your social life is poised to be bustling, and there is potential for encounters with individuals of elevated social standing and influence. The quality of your love life hinges on your buoyant disposition and adept communication, which will prove invaluable in resolving any relational quandaries. This month offers a respite and rewarding moments with your partner.
Zodiac Sign: Taurus (April 21st – May 20th)
The initial week of this month unveils fresh prospects in the realm of love. You are presented with the opportunity to cross paths with intriguing individuals capable of enriching your life. Nevertheless, bear in mind that your conduct during this period may deviate from your customary demeanor. Your status in society may be marked by vigor and sway, but it is vital to keep envy and pride in check, especially when pursuing someone of interest, as these traits could potentially pose challenges.
Zodiac Sign: Gemini (May 21st – June 21st)
The celestial bodies favor your affability and render communication more facile. This period extends an invitation to deepen your friendships and fortify your bonds. For the unattached, your magnetic appeal will draw captivating new acquaintances, potentially culminating in enduring connections. Existing partnerships will blossom as you and your significant other grow closer, ushering in a refreshing wave of ardor and emotion.
Zodiac Sign: Cancer (June 22nd – July 22nd)
This month holds the promise of an abundance of love, with your sensual disposition coming to the fore. For those unattached, an inner yearning for love is likely to surface. Remember, someone is already seeking you, and it won't be long before you initiate a new relationship. Your spiritual side assumes prominence and may lead you to a transformative encounter that significantly influences your life. In established relationships, this marks an opportunity to rekindle passion and draw closer to your partner.
Zodiac Sign: Leo (July 23rd – August 23rd)
You are amongst the favored signs this month, characterized by heightened energy and vitality. These qualities enable your innate charm to shine, while your adept communication skills draw you closer to individuals who captivate your curiosity. For the unattached, myriad dating options beckon and your sociable pursuits will be not just enjoyable but also potentially life-altering.
Zodiac Sign: Virgo (August 24th – September 23rd)
Your love life promises delightful and emotionally resonant experiences in this month. For those already committed, the atmosphere between you and your partner will be light and filled with romance. This is an opportunity to deepen your connection and instigate meaningful changes. If you are presently single, a whiff of romance lingers in the air, affording you a chance to embark on a thrilling and romantic connection whose depth remains to be unveiled.
Zodiac Sign: Libra (September 24th – October 23rd)
The alignment of celestial bodies heightens your romantic inclinations this month. Your elevated sociability and composed demeanor work to your advantage in love affairs, relationships, and official matters. For existing relationships in need of rejuvenation, this is the moment to effect positive alterations and reinvigorate them. For the unattached, your allure will facilitate the establishment of potentially flourishing new connections.
Zodiac Sign: Scorpio (October 24th – November 22nd)
Midway through the month, your sociability peaks, offering a splendid opportunity for the unattached to encounter new individuals and express interest. Capitalize on this phase, harness the planetary favor, and cast aside insecurities as you actively seek love and companionship. Those already in relationships may find themselves drawn towards a more committed alliance, enveloped in love and sensuality.
Zodiac Sign: Sagittarius (November 23rd – December 21st)
This month, the spotlight shines on your love life as celestial influences exert a potent sway. Love and emotions play a central role in your daily existence, molding your behavior and interactions. Your charisma and allure will be particularly pronounced, leaving a favorable mark on your relationships. For the unattached, the potential to captivate potential partners is heightened. Your personal life is poised to be passionate and deeply intense.