Monthly Horoscope
Exciting Cosmic Insights: Your July 2023 Horoscope for All Zodiac Signs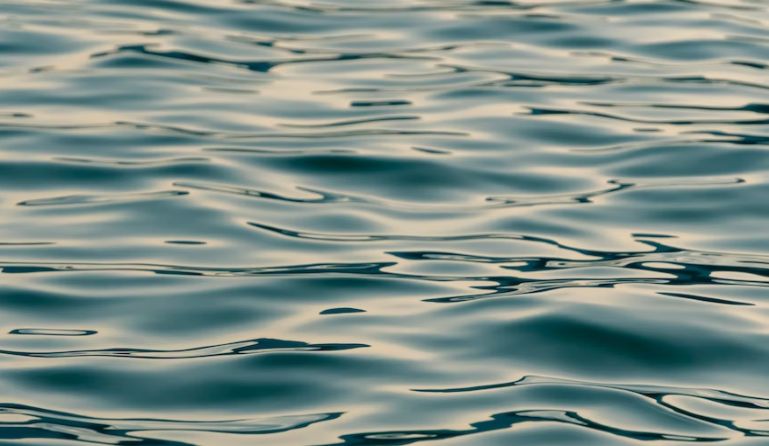 It's finally summer, offering the planets a chance to stimulate renewal. Curious about what the stars have in store for you in the coming weeks?
Discover the July 2023 horoscope for all astrological signs without delay.
There is movement in the air as July embraces creativity, appealing to our desire for change and freedom. Passion and desire take the spotlight, inspiring everyone to reassess their priorities and move forward. With unexpected events and celestial energy above our heads, it's best to read your horoscope to avoid unpleasant surprises and anticipate cosmic gifts. By horoscope, we mean the forecasts for your astrological sign or sun sign, moon sign, and ascendant, providing insights that truly reflect your unique personality.
ARIES HOROSCOPE FOR JULY 2023
The month of July sparks your creativity, igniting a desire to see and change everything. It's time to initiate a new dynamic in your life. After closing a chapter and making peace with your past in June, you now have a blank canvas to move forward. The presence of several planets in Leo, a friendly sign, grants you the energy to fully invest yourself in daring projects. While ideas may abound, whether for career development or enjoying life's pleasures, finding the right pace is essential. Beware of haste, as it can lead to tension and bring unfavorable outcomes. As we warned in your summer horoscope, negotiation will be crucial toward the end of July. Take the time to contemplate what you want to achieve and acquire.
TAURUS HOROSCOPE FOR JULY 2023
Living in the world of Taurus is delightful. This month, it's time to find your anchor and establish roots. Agreements can be made to solidify your accomplishments. Mercury, governing communication, eases your daily life by helping simplify dialogues and allowing you to express your desires and needs more easily. The first few weeks focus on tending to your inner self, evolving your routines. The stars invite you to listen to your inner voice more attentively. Stepping out of your comfort zone might bring pleasant surprises. By the end of July, you will set the course for your love life as relationships undergo changes. As your summer horoscope states, "You will express how much you mean to each other." Underlying these ideas lies the desire to seek happiness and regain balance. Reflect on the role of love in your life and how you can embrace it, receive it, and let it guide you without question.
GEMINI HOROSCOPE FOR JULY 2023
This month, you will find your place, but several steps must be taken to reach it. The stars invite you to embark on adventures without fear, jumping into the water. You crave movement, novelty, and a desire to change and revise everything. Anything that makes you feel alive, stimulated, and energized is beneficial for you. This transitional period may bring doubts and require making numerous decisions. Fortunately, Mars in Leo at the beginning of the month stimulates your creativity. What are your plans for the future? Everything is possible and imaginable. In this momentum, take the time to enjoy the presence of your loved ones a little more. Let them advise and support you so that you don't embark on new adventures alone. Later in the month, as Mars moves into Virgo, it will help you clarify your desires and refine your strategy. Your career may take an exciting turn.
CANCER HOROSCOPE FOR JULY 2023
You assert your style, as the stars invite you to explore your desires and embrace passion. You know who you want to be and what you want to achieve. This clarity allows you to move forward with serenity. As your summer horoscope reveals, "The Full Moon in July should help you see some of the things you chose to ignore." This confidence enables you to establish your position in the workplace, knowing the value of your ideas, regardless of whether they please everyone. You have a knack for surrounding yourself with the right people to bring projects to fruition. The same holds true in your personal life, where your circle of friends and family encourages you, makes you shine, and helps you discover your talents. Regardless of what unfolds, you will become aware of the people you can rely on.
LEO HOROSCOPE FOR JULY 2023
The planets grace your sign, placing you at the center of attention. Mars boosts your energy, while Venus bestows charm and allure, allowing you to shine. Matters of the heart are fiery and passionate, making it easy for you to captivate those around you. If you're single, expect to meet someone special. However, the real change awaits you in your professional life. What will it be? July provides an opportunity to reveal desires that may have remained hidden or unspoken. Play the passion card to the fullest. Your bedroom becomes caliente! At work, you assert your power. Whether through a change in position, a career shift, or reorientation, Uranus urges you to take the plunge and embark on a unique adventure with the goal of reconnecting with freedom. Trust your instincts and let events carry you. Summer holds nothing but beautiful surprises for you.
VIRGO HOROSCOPE FOR JULY 2023
The most significant event to note is Mars, the planet of action and ambition, visiting you in mid-July. With Mars as your major ally, you take time to contemplate your entire future. This month, you embrace your independence and shed everything that no longer suits you. Bid farewell to the cliché of the wise Virgin who prefers seclusion. Embrace your wild, authentic self and dare to pursue your desires more assertively. Don't be confined by societal codes; forge ahead on a clear path, taking new possibilities into account. Transformations occur emotionally and professionally. Regardless of the challenges you face in the coming weeks, the key is to gain confidence in yourself, assert your needs and expectations, and make your mark.
LIBRA HOROSCOPE FOR JULY 2023
A month of transformations and challenges awaits you. Uranus surprises you by urging you to explore new horizons. With Mars entering Virgo, you yearn to slow down, introspect, and refocus. From mid-July onwards, prioritize self-care. Concurrently, Venus retrogrades, prompting you to reassess your relationships with others and money. In concrete terms, this month prompts you to rethink your future. What would you like? How do you want to invest your time? Which domains interest you? How do you wish to be valued, and do you feel valued? To enhance your well-being, seek more quality in your daily life.
SCORPIO HOROSCOPE FOR JULY 2023
After a slight slump, the situation is changing. You regain your legendary vigor and combativeness, determined to progress and evolve. It's time to restore order in your life, take on new responsibilities, and spread your wings. On the professional front, agreements may be sealed, negotiations might favor you, and opportunities for promotion or leading innovative projects may arise. Your schedule becomes busier, and the rhythm accelerates, but the planets encourage you to forge ahead. On the romantic side, you gradually emerge from your cocoon. If change and movement are in the cards, July promises exciting developments. With Mars in Virgo, you break free and feel more at ease, heard, and serene, allowing for tender moments.
SAGITTARIUS HOROSCOPE FOR JULY 2023
Change and movement are in the air as you contemplate reorganizing your work, routines, and even your living situation. You seek to break free from the monotony and inject a new dynamic into your life. Whether it's moving to a new home, going on a vacation, or simply changing jobs to create a fresh start, this is an opportunity to embrace your creativity and adaptability. However, at the same time, you may also yearn for more security, leaving you torn between these two states of mind. It's crucial to make the right choices, and fortunately, the answers you've been seeking may come sooner than expected. Trust yourself and take action. With so much change on the horizon, the key is to maintain a sense of balance and stay true to your desires.
CAPRICORN HOROSCOPE FOR JULY 2023
Beautiful energies are flowing above your head, inviting you to free yourself and reconnect with your emotions. On the romantic front, you reclaim control of your destiny by distancing yourself from people who hinder your progress. In your summer horoscope, it was mentioned that "someone you have always considered close will radically oppose you, reinforcing your difficulties in trusting." However, don't be discouraged. While your circle may change, by the end of the month, you will feel more serene and loved. This month, you have all the cards in hand to surround yourself with the right people who genuinely care about your well-being and encourage you to move forward. It's about letting go, having fun, and embracing the simple joys of life. Professionally, you will find the most suitable collaborators to carry out your projects under the best conditions. Your routine or working methods may change but don't panic. Once you have a clear goal in sight, follow the path you've set for yourself.
AQUARIUS HOROSCOPE FOR JULY 2023
A sense of freedom permeates the world of Aquarius. Your ruler, Uranus, aligned with the Sun, reminds you how much you enjoy connections and meetings. Professionally and personally, your network expands, and your circle undergoes changes. The allure of novelty draws you in, prompting you to explore new horizons. Venus in Leo, your cosmic best friend, urges you to embrace different experiences with one goal in mind: pleasing yourself. Your relationships, whether romantic or a desire for companionship, take center stage. Work takes a backseat as you immerse yourself in passion, desire, and pleasure. To hell with the rest! Together, this summer will be a fiery adventure. If you're single, expect thrilling romantic encounters. Just keep an eye on your finances!
PISCES HOROSCOPE FOR JULY 2023
In July, Neptune, your ruling planet, aligns with Mercury, bringing light and illuminating the kind of light-hearted relationships that appeal to you. However, as the month progresses, Mercury loses its momentum, seemingly trying to escape the seriousness of Saturn. This may leave you torn between your need for freedom and your desire for stability. Take advantage of July to ask yourself the right questions and prioritize self-care. With Cancer season influencing the first three weeks, your creativity is heightened, prompting you to innovate and view the world with a fresh perspective. Avoid isolating yourself in a dream world; instead, surround yourself with the right people to ground yourself. Be kinder to yourself and others, take breaks, and secure your finances. Rest and find solace in the support of loved ones.